Housing Authority with a No Food Policy?
Image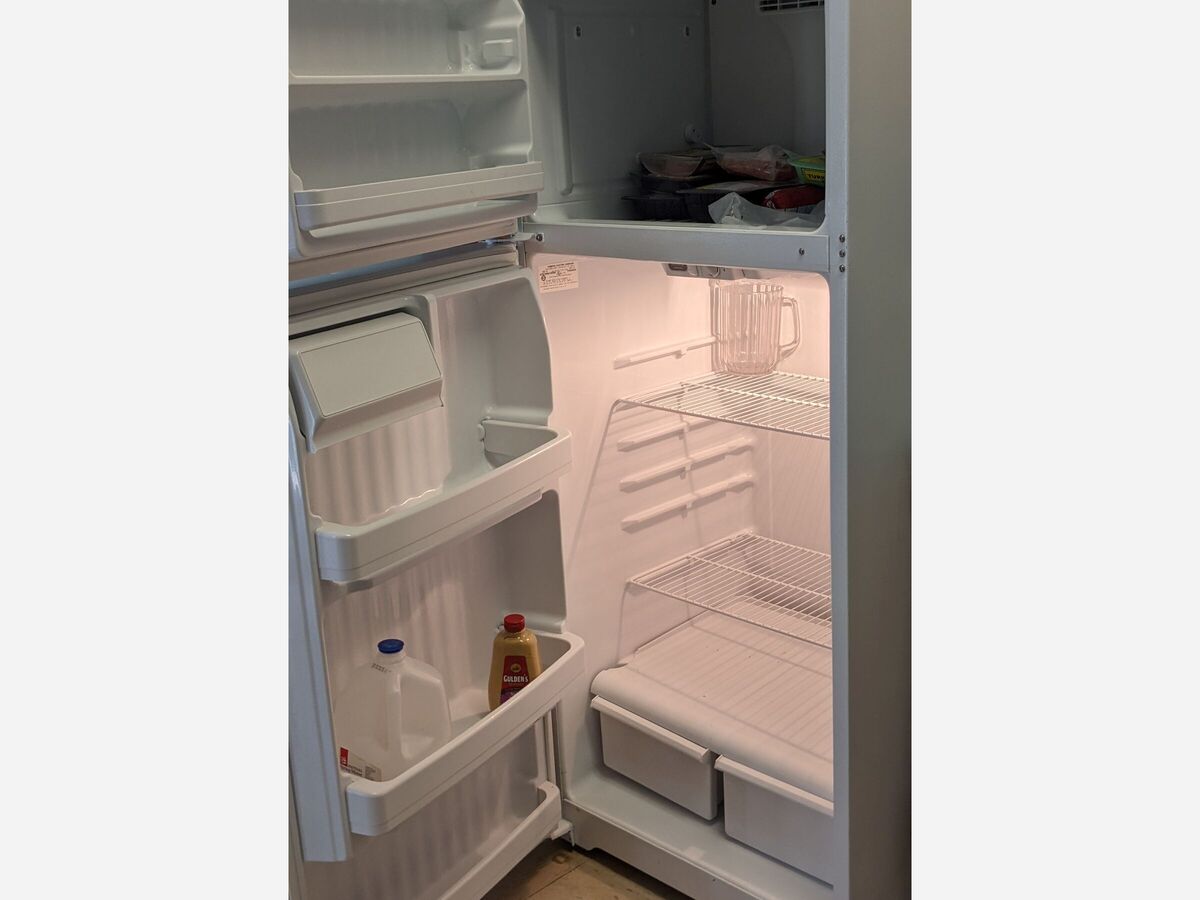 - NEEDHAM, MA  -  On Friday, April 1, 2022, the unlocked community room at 5 Chambers Street was raided and the refrigerator was cleaned out of food, stored for use by tenants and guests.  A witness said it was a man, who walked out with boxes, leaving the scene in a brown sedan.  Maybe he was hungry.
The community room, the common areas, and the refrigerator in the kitchen are used by residents of the Linden/Chambers apartments, who participate in two food security programs, 1) the Community Council Food Pantry, and 2) the Resiliency Garden, which is part of the Needham Food Equity project.  The residents also keep supplies, such as milk and beverages, coffee and other things, mostly individually wrapped morsels, but fresh fruits and vegetables, too, for the convenience of people, who come for meetings and for people who just drop by.  We are trying to create a sociable environment.  You know, to break bread together.
The Housing Authority has a different idea.   Isabella is the Springwell health care service representative, who is keeping an office, M-W-F, at 5 Chambers Street.  She told me that there was rotten food there, and the Housing Authority is considering a "no food in the Kitchen" policy.  I'd say, if there's no food allowed in the Kitchen, then what is it?  It can't be a Kitchen, can it?  Isabella wouldn't tell who said that, so maybe she's just making stuff up.
So, what would be the point in having a Kitchen, without food.  In fact, what's the point of a community room that is unsafe and insecure.  The Housing Authority is on its merry way to spending $200,000.- for surveillance cameras, but, its been Months, and they do not work.  Meanwhile, the front door is left unlocked.   If this appears chaotic and disorganized, it is.  And I am at a loss.
I am at a loss regarding the food that is now missing.  I am also at a loss for words.  Angie, the executive Director of three years is leaving on May 5, 2022, so she's effectively out of the picture.  The social coordinator, Deb, has left, I think.   Who knows?  We have a new Assistant Director, Cheryl Gosman, who is spoken of very highly.  She has been tending to the Minutes, and doing a great job.  I have sent emails to the Directors and staff at NHA, but Cheryl's email doesn't work.  The newest people hired, Blair and Curtis, are the most helpful and responsive, but they are busy with recertifications.  And they are young.
I will follow up on this to see what happens.  The Directors (not the Commissioners) have discovered that they do not have to respond to tenants.  They just don't.  Its not their job.  Consequently, apartment maintenance and care of the grounds is abysmal.
Fortunately, we have a Town election on Tuesday,  April 12, which might change everything.  I don't know how, but it might.  A new beginning is needed for the residents of public housing.